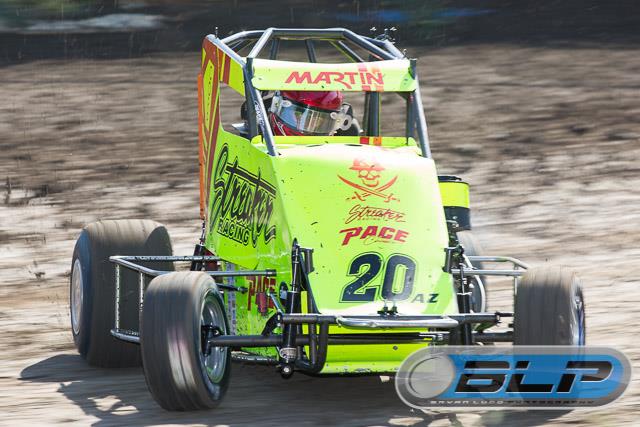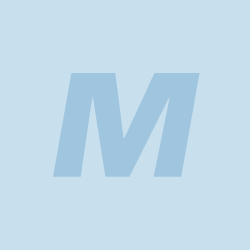 7/5/2017
---
Martin Encounters the Peaks and Valleys of CA Speedweek
(Image Credit: Bryan Lugo)
26 Promotions – Northern California – (July 5th, 2017) – For the third consecutive year, Jarrett Martin and Streaker Racing were in California to run the Non-Wing division during California Speedweek. With a new car and two previous appearances, expectations were higher than in previous years.
"Heading into the week I knew we had a chance at the top ten every night if things went our way a little bit," said Martin. "We had the experience of the past couple years at the tracks and our equipment was better than ever. Along with some support from our chassis builder and some other local racers we were sitting pretty good going in. Even though we were as ready as we could be, every race seemed to present its own set of challenges."
The first challenge occurred at Dixon Speedway during qualifying for night one.
"We had a pretty decent car in hot laps so I was ready to focus on making the car better and figuring out the track for the rest of the night," he said. "But, the splines stripped out of the right rear torsion arm in qualifying so that corner of the car was sitting way too low. The car was a handful and the laps were no good. That set us back in the heat and in the points, that line up the feature."
Martin qualified thirty-seventh, lining him up eighth for his heat race. He would pick up a couple of spots to finish fifth but would have to run the B-Main to transfer into the feature.
"We tightened the car up for the semi, but it wasn't enough," he said. "I think I was up to fifth and I wasn't making up any ground. I tried the top for a lap just as a last-ditch effort and fell back to seventh. I went back to the bottom just trying to hang on."
Martin finished the semi in seventh, missing the transfer position.
Night two of CA Speedweek moved to Delta Speedway in Stockton.
"I knew we were in a good spot coming into Delta because of how good we were last year," explained Martin. "It was a good place to bounce back from a bad night at Dixon. We got an early draw for qualifying which I didn't think was going to be good, but the track came in early in hot laps and started going away early in qualifying."
Martin timed in second in qualifying with a lap of 10.583.
He started and finished fourth in his heat on a track that did not allow for much passing in the early Non-Wing races.
The result was enough for Martin to transfer directly to the feature where he would start tenth.
"We had a decent starting spot for the feature, but I hoped it would be better," he said. "I was confident going in because I knew we had a good car. I got involved in a wreck in turn four that caused the left front to go flat and bent the front axle. The front was all out of alignment so it took a couple of laps for me to adjust. I was able to hang on to the car and still figure out how to work both curbs in turns one and two and three and four to finish eleventh."
The Streaker Racing team made their way south on Thursday for night three of CA Speedweek on Friday night in Visalia at Plaza Park Raceway.
"I was confident coming into Plaza because we had a pretty solid run at the Bud Nationals the weekend before," said Martin. "We drew right in the middle of the order for qualifying and I went out and over drove the car and put us in a hole to begin the night."
Martin started seventh and finished fifth in his heat just missing the cut to lock into the feature, but placing him on the pole for the second semi.
Martin led all fifteen laps of the semi, transferring into the feature where he would start eighteenth.
"I got a decent start in the feature, but got shuffled back early," he said. "About halfway I got involved in an incident with a couple guys in front of me that got over the cushion. It broke the right front shock, bent the torsion tube back, and bent the front axle. It was a handful to keep the car going so I was trying what I could to make it work."
Martin fought his way up to an eleventh-place finish to close out night three.
Lemoore Raceway hosted the final night of CA Speedweek. Martin drew the one pill and was first out for qualifying.
"We went out first for qualifying, which wasn't as good as I expected it to be," he explained. "I went out first for hot laps and the track wasn't even close to coming in yet, so I knew we might be in trouble. I put down the best laps I could with the track conditions, but about halfway through, everybody started coming out and clicking off faster laps than most of the early guys."
Starting seventh in his heat, Martin knew he had to advance a few positions in hopes of grabbing a final transfer spot or to start at the front of a semi.
"I knew it was going to be follow the leader around the bottom," he said. "A few guys are always going to go up and try the top and I knew if I could keep it down and out of trouble I could get a couple of spots early."
Martin advanced from seventh to fourth in his heat, earning enough points to lock into the sixteenth and final transfer spot of the feature.
"The car had been good most of the night so we only made small changes," he said. "The top wasn't all the way worked in at the very beginning, but a few laps in it got really good. I got turned racing with a few guys in turn three and had to go to the tail. I was starting to find a decent way around about halfway through the race and I felt the motor lie down in three and four ending our night."
Martin finished CA Speedweek making three of the four feature events and placing fourteenth in overall points.
"Overall, it was a good week of racing," said Martin. "We had a couple good runs going that ended prematurely, but we know how we stack up against some of the best in the business."
Jarrett Martin would like to thank Streaker Racing, K Corp, Pace Chassis, MyRacePass, The Race Shack, Paint by Steve, Resolute Performance Contracting and Bell Helmets for their continued support.
Dixon Results
Qualifying: 37th, 12.425
Heat: 8th -> 5th
B Main: 6th -> 7th
Delta Results
Qualifying: 2nd, 10.583
Heat: 4th -> 4th
Feature: 10th -> 11th
Plaza Park Results
Qualifying: 26th, 12.497
Heat: 7th -> 5th
B Main: 1st -> 1st
Feature: 19th -> 11th
Lemoore Results
Qualifying: 25th, 12.517
Heat: 7th -> 4th
Feature: 16th -> 21st
Links:
Facebook: https://www.facebook.com/jarrett.martin.20
Twitter: https://twitter.com/jmartinracing
Instagram: https://www.instagram.com/jarrettmartinracing/
Website: http://www.jarrettmartinracing.com
---
Article Credit: 26 Promotions
Back to News