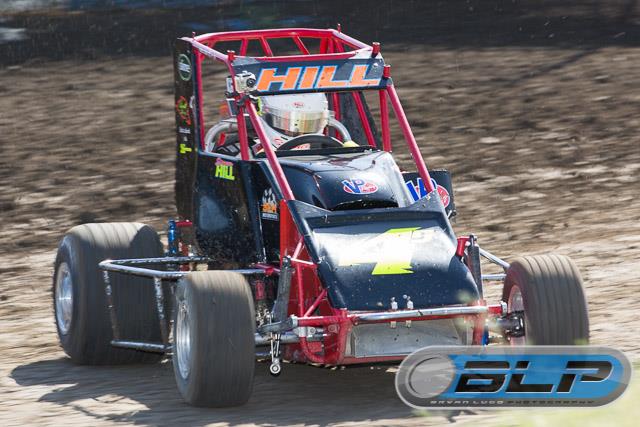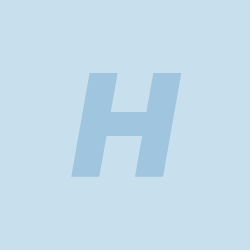 7/7/2017
---
Hill Makes Two Features in First CA Speedweek Appearance
(Image Credit: Bryan Lugo)
26 Promotions – Northern California – (July 7th, 2017) – Spencer Hill made the seventeen-hour drive to northern California last week to take part in his first California Speedweek, an event that spans four race tracks over five days.
Entered in the Non-Wing division, Hill's Speedweek got off to a rocky start at Dixon Speedway on Tuesday night.
"Dixon was one of the most interesting tracks as far as condition changes that we visited during the week," said Hill. "Coming into the week with very limited information for setup and track conditions made it an uphill climb from the very beginning."
Hill qualified twenty-second, lining him up fifth for the start of his heat.
"The track was super choppy during qualifying and unfortunately I couldn't weave my way through the bumps any better," Hill explained. "We had a decent run going in the heat until getting bumped off the bottom and making contact with the front stretch wall, only working my way back to eighth."
Hill had some work to do in the semi, starting eighth and needing to make his way up to third in the fifteen-lap race.
"I went to work passing cars and was within striking distance of the final transfer spot," he said. "But I lost my brakes with a handful of laps to go and spun the car on my own, ending my night."
Speedweek moved forty-eight miles southeast to Delta Speedway for night two of racing.
"Delta was an awesome track to get to finally compete on," Hill said. "A few years ago, I accidentally ran into this track after one of my NASCAR Modified races up the street at Stockton 99 Speedway and always thought about how neat it would be to rip the high side with some of the best."
After qualifying thirty-eighth, Hill started and finished eighth in his heat forcing him to run the semi. Starting twelfth, Hill knew he had a tough task in front of him and needed to make moves early to put himself in position to run in the top three.
"I went to work right away, making my way into the top five early and was able to hold off huge slide job attempts from Jason McDougal as I continued my march forward," he explained. "After a plague of red flags, I found myself in second on the final restart with a rocket of a car. I packed the right rear full of mud with three to go, but was successful in holding down the position, putting me in the show for my first time at Speedweek which was a huge weight lifted off my shoulders."
Starting twentieth in the thirty-lap feature, Hill went in with a plan to work through traffic and complete all the laps. Unfortunately, his night ended after only eight laps.
"I was running the cushion when a car spun in front of me and I made hard contact with the wall in turn four trying to avoid him," he said. "That ultimately ended our night with only a nineteenth place finish to show."
Thursday provided an off day for the one-hundred-and-sixty-mile trip south to Visalia with Plaza Park Raceway hosting night four on Friday.
Timing in thirty-fourth quick after a late draw for qualifying, Hill went from ninth to sixth in his heat and would have to try his luck in the semi, starting fifth this time.
Hill went to the cushion but packed the right rear full of mud upsetting the handling of the car and falling back to finish seventh, missing the transfer spot.
"The car was good, but once you pack the right rear in these cars it makes your job so much harder and a lot easier to make mistakes, something you simply cannot have with this level of competition," he explained. "It was a bummer to have such a rough showing at one of the coolest tracks on the schedule, but it gave us a lot of motivation heading into Lemoore."
Lemoore Raceway hosted the fourth and final night of CA Speedweek.
"With the final track being the biggest of the four, it was safe to say we felt more 'at home' in Lemoore," said Hill. "We went out early for qualifying and put up what I thought was a decent qualifying time given the track conditions, despite being twenty-first fastest."
Starting sixth in his heat, Hill fell back to ninth on the opening lap after getting stuck on the high side. He worked his way back up to finish fifth. Just missing the cut off to lock into the feature, Hill started the semi on the outside of the front row.
"I ran the bottom very conservative in the B-Main," he said. "In reality, it was probably too conservative. The bottom definitely isn't where I'm most comfortable, especially with a tight car, but I was able to fight hard and come away with the final transfer spot to make our second feature."
Starting twenty-first in the feature, Hill kept his nose clean and worked his way up to sixteenth to close out his first Speedweek.
"Our California Speedweek wasn't exactly the week that we were looking to have, but we made huge gains throughout the week," Hill said. "I learned so much that will help with my racing and got to go elbows up with the best Micro Sprint drivers in the world. I really can't put into words how hard Jim and my dad worked this week to give me the best car possible, it means so much to have such an awesome amount of support around me. Thank you to everyone who has helped this small team get to where we are today, the list is so long, but I appreciate each and every one of you guys."
Hill will be back in action tomorrow night at Southern New Mexico Speedway with the POWRi WAR 305 Wing Sprints.
Spencer Hill would like to thank BSE Technical Services, VP Racing Fuels, SEH Motorsports, Hassell Racing, 26 Promotions and Bell Helmets for their continued support.
Dixon Results:
Qualifying: 22nd, 12.103
Heat: 5th -> 8th
B Main: 8th -> 11th
Delta Results
Qualifying: 38th, 11.402
Heat: 8th -> 8th
B Main: 12th -> 2nd
Feature: 20th -> 19th
Plaza Park Results:
Qualifying: 34th, No Time Available
Heat: 9th -> 6th
B Main: 5th -> 7th
Lemoore Results:
Qualifying: 21st, 12.467
Heat: 6th -> 5th
B Main: 2nd -> 3rd
Feature: 21st -> 16th
Links:
Facebook: https://www.facebook.com/SpencerHillRacing
Twitter: https://twitter.com/Spencer_Hill4
Instagram: https://www.instagram.com/spencer_hill4
Website: http://www.spencerhill-racing.com
---
Article Credit: 26 Promotions
Back to News